A man is due in court charged with the murder of Zara Aleena in east London on Sunday.
Source link
Read More »
TOKYO (Reuters) - Japan braced on Wednesday for its hottest day yet of a record-breaking June heatwave as fears grew about a shortage of electricity to keep air conditioners whirring and Prime Minister Fumio Kishida called for a ramp-up of nuclear power use.
As some manufacturers announced plans to scale back production to save electricity, temperatures of around 40 C were predicted in areas surrounding Tokyo on the fifth day of a heatwave that has seen the Japanese capital sizzle under its worst June heat since 1875.
The Japan Meteorological Agency forecast Tokyo temperatures won't drop back to 30 C until July 5. (Graphic: Japan recorded & forecast temperatures, https://fingfx.thomsonreuters.com/gfx/ce/lbpgnxyjzvq/JapanTempsJune292022.png)
"Th
Read More »
KUALA LUMPUR: Unique Fire Holdings Bhd, which is en route to a listing on the ACE Market of Bursa Malaysia on Aug 5, is seeking to raise RM21.78mil from its initial public offering (IPO).
Unique Fire is involved in the assembly, distribution and manufacture of active fire protection systems, equipment and accessories for the built environment.
"The IPO will raise approximately RM21.78mil, of which RM2.5mil has been earmarked for the expansion of manufacturing facilities and RM6mil for expansion of geographical coverage.
"Another RM5.3mil and RM4.58mil will be set aside for expansion of operational capabilities and working capital respectively. The remaining RM3.4mil will be utilised to fund the listing expenses," Unique Fire said in a statemen
Read More »
Several new draft antitrust rules released by China's market regulator threaten to place additional restrictions on the country's Big Tech firms ahead of an updated Anti-Monopoly Law taking effect.
Under one of six proposed rules released by the State Administration for Market Regulation (SAMR) on Monday, a planned merger or acquisition will need regulatory approval if it involves one compa
Read More »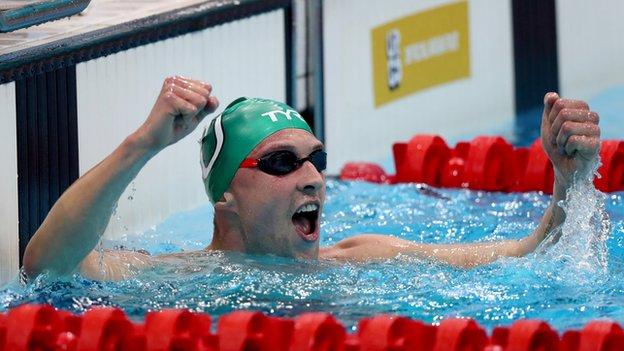 SEOUL (Reuters) - South Korea's 2019 decision to deport without legal process two North Korean fishermen suspected of murdering their shipmates violated human rights principles, a U.N. investigator said on Wednesday, after prosecutors reopened the case.
South Korean activists had called on new President Yoon Suk-yeol to reinvestigate the case, blaming the previous government of trying to curry favour with Pyongyang amid denuclearisation negotiations and efforts at rapprochement.
While the fate of the two men is unconfirmed, there was an expectation their rights would be violated when they were turned over to North Korean authorities, and therefore Seoul had an obligation to process them in the South Korean justice system rather than immediately repatriate them, Tomas Ojea Quintana, U.N. special rapporteur on human rights in North Korea, tol
Read More »
KUALA LUMPUR: A surge in the share prices of Axiata Group Bhd

and Digi.com Bhd

following the approval from the Malaysian Communications and Multimedia Commission (MCMC) on the proposed merger sent the FBM KLCI higher at midday.
At 12.30 pm, the index added 0.85 of-a-point, or 0.06% to 1,455.59, with 12 of t
Read More »
NEW DELHI (Reuters) - Japanese chipmaker Renesas Electronics Corp and India's Tata Motors have formed a strategic partnership to design, develop and manufacture semiconductor solutions for domestic and global markets, the companies said on Wednesday.
Renesas will collaborate with Tata Motors, India's biggest manufacturer of electric cars, on developing "next-generation automotive electronics" to accelerate the growth of electric and connected vehicles, the companies said in a statement.
As part of the partnership, Renesas will also work with Tejas Networks, a Tata Group company, on wireless network solutions including 5G. The products will initially be for India with an aim to expand to global markets.
(Reporting by Aditi Shah; Editing by Rashmi Aic
Read More »
In the past three years Blackpool, which has a large cluster of privately run homes, received 255 children from 85 local councils - some of them many miles away, including Oxfordshire, Dorset and 10 different London boroughs. Another hotspot for private homes, Staffordshire, received 256 children from 134 councils including Plymouth, Essex and Brighton.
Source link
Read More »
Tesla Inc laid off hundreds of workers on its Autopilot team as the electric-vehicle maker shuttered a California facility, according to people familiar with the matter, one of the larger known cuts amid a broad workforce reduction.
Affected employees were notified on June 28, according to the people, who asked not to be identified discussing private information. Teams at the San Mateo office were tasked with evaluating customer vehicle data related to the Autopilot driver-assistance features and performing so-called data labelling.
ALSO READ: Anticipating US downturn, Elon Musk details Te
Read More »